3409 Victoria Avenue
Brandon, Manitoba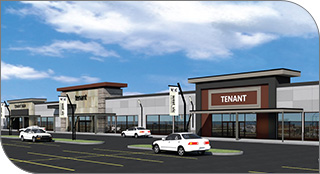 Type: Retail
Year Acquired: 2014
Land Area: 12 acres
Zoning: CAR (Commercial Arterial Zone)
Features: Ample onsite parking, pad development, controlled intersection, mature/growing residential area, pylon signage, potential residential.
WestVic Common is a grocery-anchored shopping centre located at 3409 Victoria Avenue in Brandon, Manitoba. WestVic Common was originally constructed as a Fields department store in 1971 and added an IGA Grocery store in 1989, which is now operated by Sobeys. Collectively the shopping centre features a total 117,872 leasable sq. ft. with 3-4 additional pad sites planned. There are currently five access points to the shopping centre: two via 34th Street, two from Centennial Boulevard and one from Victoria Ave.
The WestVic Common currently features: Sobeys, 3 available "mid-box" retail units ranging from 23,000 sq. ft. – 32,000 sq. ft. and up to 4 pad sites offering drive-thru and customizable, high-visibility retail pad development opportunities. WestVic Common currently provides 936 parking stalls, and after pad development will feature approximately 800 parking stalls.
Site Plans
Download Brochure